If you are a (Sports Patches) sporting club looking to brand your uniforms, then choosing to do it with a patch or badge is a smart way to go. Embroidered, woven and printed sports patches have many advantages including lower costs, quick application the ability to change them out for new designs and giving you the option to add additional patches in the future. Every sports club has logos and brands that need to be approached in a different way. Choosing the correct process for making your club patches is an important step in achieving the best result. Each different type of sports patch has its benefits. Whether it's a woven patch, embroidered patch or full colour printed patch we can help you choose the right one.
When it comes to customer support we thoroughly enjoy working with our clientele to help them meet their budget and needs. Helping you come up with a concept, shape & design for your patches really gives us a kick. Our philosophy is purely based on helping our customers in any way we can. For us, working with you is never about money, it's about forming a relationship and supporting your club in any way we can. We know that you will appreciate our genuine, honest, and down to earth attitude that all our staff provide.
The team at Zen Promotional have many years of combined experience in the manufacturer of embroidered patches and are more than happy to guide and assist you through the process of designing your perfect patch. With a minimum order quantity of just 25 pieces and an all-inclusive pricing structure, you'll find ordering patches from us to be an pleasant easy process.
Simply call us on (03) 5002 0442 or (02) 9011 7057 (Mon – Fri, 9:00am – 5:30pm AEST) or submit your enquiry via or Instant Quote Form for a on the spot indicative price. (Prices shown live on the website)
No matter what type of artwork you have you have, we will review and assess your artwork for free and advise you on what steps need to be taken to turn it into an embroidered patch design.
Preparing your artwork and choosing the correct options for your patch is very important and will make all the difference to the overall outcome of your finished patches. By allowing us to assess and revise your artwork, we're able to better prepare your graphics for digitising to achieve a better result.
When designing your patch we are able to offer you a full range of options to complement the look, design and function of your embroidered patch. These options include polyester, rayon or metallic threads, merrowed and laser cut borders and iron-on, plastic, Velcro and self-adhesive backings
We take quality control very seriously. We have a multi stepped QC process to make sure that no mistakes are made in the manufacturer of your patches.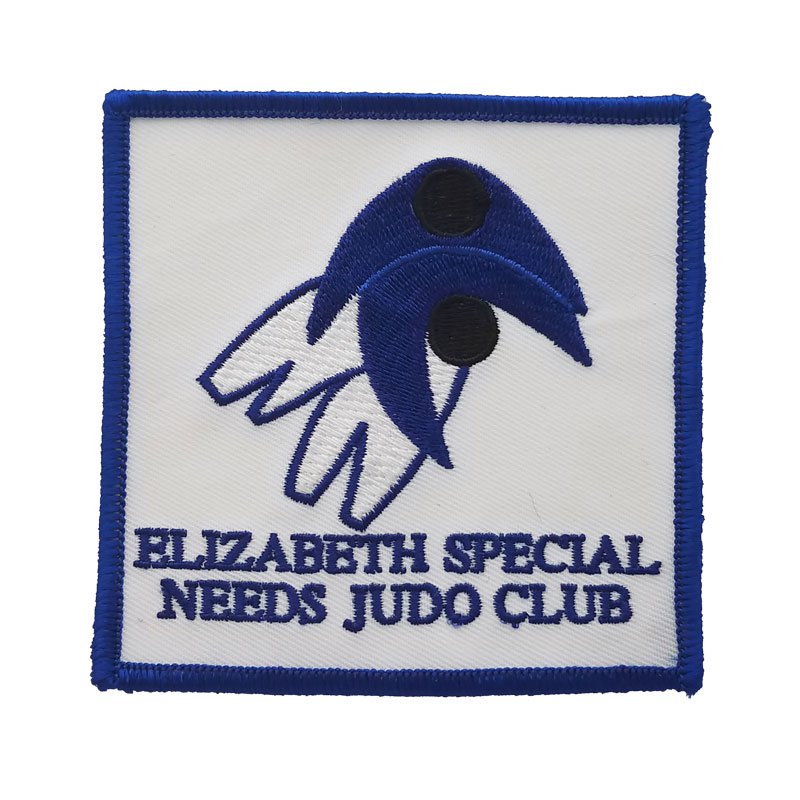 We offer a 100% replacement guarantee on all of our embroidered patches. If your patches are faulty, or there is a mistake in the patch design or if your patches are not exactly what you ordered then we will happily remake and replace your order for free.
 **Replacement guarantee subject to manufacturing tolerances
If you would like to check out the quality of our workmanship before making a purchase then why not contact us to request some free samples. Simply call us on (03) 5002 0442 or (02) 9011 7057 to order yours today.
Are embroidered patches right for me?
This mainly depends on your design and intended application. If you want the nice look of embroidery and you are willing to compromise on artwork modifications if required, then embroidered patches are most likely for you. If you have very detailed and complex artwork that cannot be easily modified without taking away major elements or the look of your design then printed patches may be your only option.
Limitation of Embroidered Patches
In relation to your artwork or design embroidered patches do have limitations. Just like printing, embroidery has a limit to its resolution, (the number of stitches that can be laid down in 1 inch and how small we can make a stitch). We are also restrained when it comes to dealing with gradients, and they must be dealt with in a different way to a printed gradient.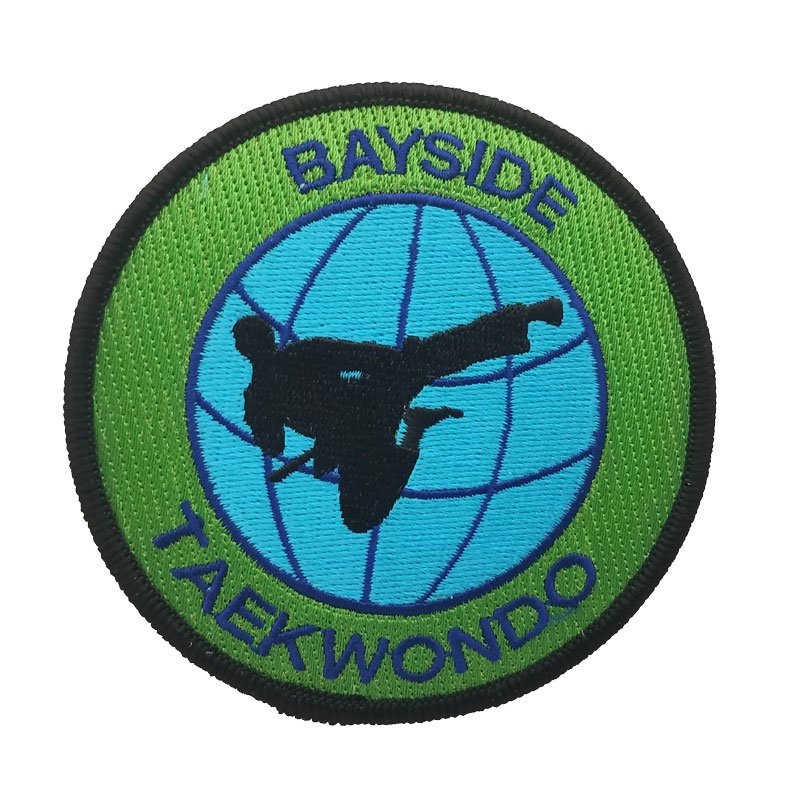 When making a patch we are limited around 75tpi (threads per/inch). However different thread patterns will be used in different situations to make the patch look as close as possible to the original artwork provided. So the main thing to remember is that when you get your patches made up, don't expect a high resolution finish like a printed patch and don't expect everything to have high resolution edges because they won't. Due to the needles moving around when they are moving up and down and punching through the backing they will never strike the exact same position, so every patch will have slight differences. No two patches will be exactly the same. We are also limited to how narrow we can make a line. this is limited to about 0.75mm. Any narrower than this and we need to use a straight stitch.
When it comes to gradient (one colour blending into another) depending on where the gradient is being used, we tend to either choose to replace it with a solid colour or use 2 – 3 thread colours to try to replicate the gradient. How noticeable a change in thread colour will be will depend on how wide apart the colours are from each other. As an example shading from black to white will be very noticeable but transitioning from yellow to a slightly darker yellow will turn out much better.
When it comes to manufacturing a high quality product, the type of materials you use will play a large part in not only the overall look and feel of the patch but also the longevity, washability and its ability to stand up to the wide variety of applications that they can be used in. Zen Promotional only use the best quality threads, twills, felts & iron-on heats seals. Our polyester threads are made strong and will hold their colour for the life of your uniform. Polyester thread is our preferred thread of use as it will stand up to tougher treatment than Rayon. Our patches are designed to stand up to commercial washing and have excellent UV resistance. Our iron-on heat seal is an imported product from the USA which has excellent adhesion compared to other cheaper heat seals. Other backings include Velcro and peel and stick self-adhesive backings.
Embroidered and felt patches can be used for many applications. Their main use is for branding of clothing, such as emergency services, commercial and military uniforms, hats, work wear, sportswear and branded clothing lines. However they can also be used for branding luggage, bags or other items where a high quality logo or brand is required. It is also possible to make items such as embroidered key rings.
Ordering your embroidered patches an easy process. Simply call us on (03) 5002 0442 or (02) 9011 7057 (Mon – Fri, 9:00am – 5:30pm AEST), or visit our main website tosee more examples and indicative prices here. Alternately you can save time by completing our Instant Quote Form. If any of these methods are unsuitable please email us and let us let us know your phone number, the size of the patch you would like, the number of pieces you require and the backing you would like, such as sew on, iron-on heat seal, Velcro or self-adhesive. It is also helpful if you can email us a copy of your artwork or design so we can give you a more accurate quote. We usually respond to 90% of enquiries within 1 hour or less during business hours. If you are after printed patches then these can be ordered directly online by visiting
Copyright © 2014 embroidered-patches.com.au
Copyright © 2014 embroidered-patches.com.au